Ryan Booth (left) and Gregory Laird (right) opened Parallel 45 in the Spring of 2020 and quickly became a favorite of locals, drawing from  the region's rich history of hop farming and great beer.
Ryan Booth (RB): Greg and I were college roommates at Oregon State; I studied Fermentation Sciences and he studied business.  I'd brew at our college house and we'd always talk about someday opening a brewery together.  After 15 years or so in the food industry, I needed a change and really wanted to get back into brewing.  While at an OSU tailgate, I told Greg I was interested in starting a brewery like we used to talk about.  He was immediately on board and here we are.
RB: We just set out to make good, drinkable beers.  The Independence community has always been so supportive and excited to have a local brewery, even before we produced a single beer, we wanted to make sure our beer was something that justified the community's pride in their local craft products.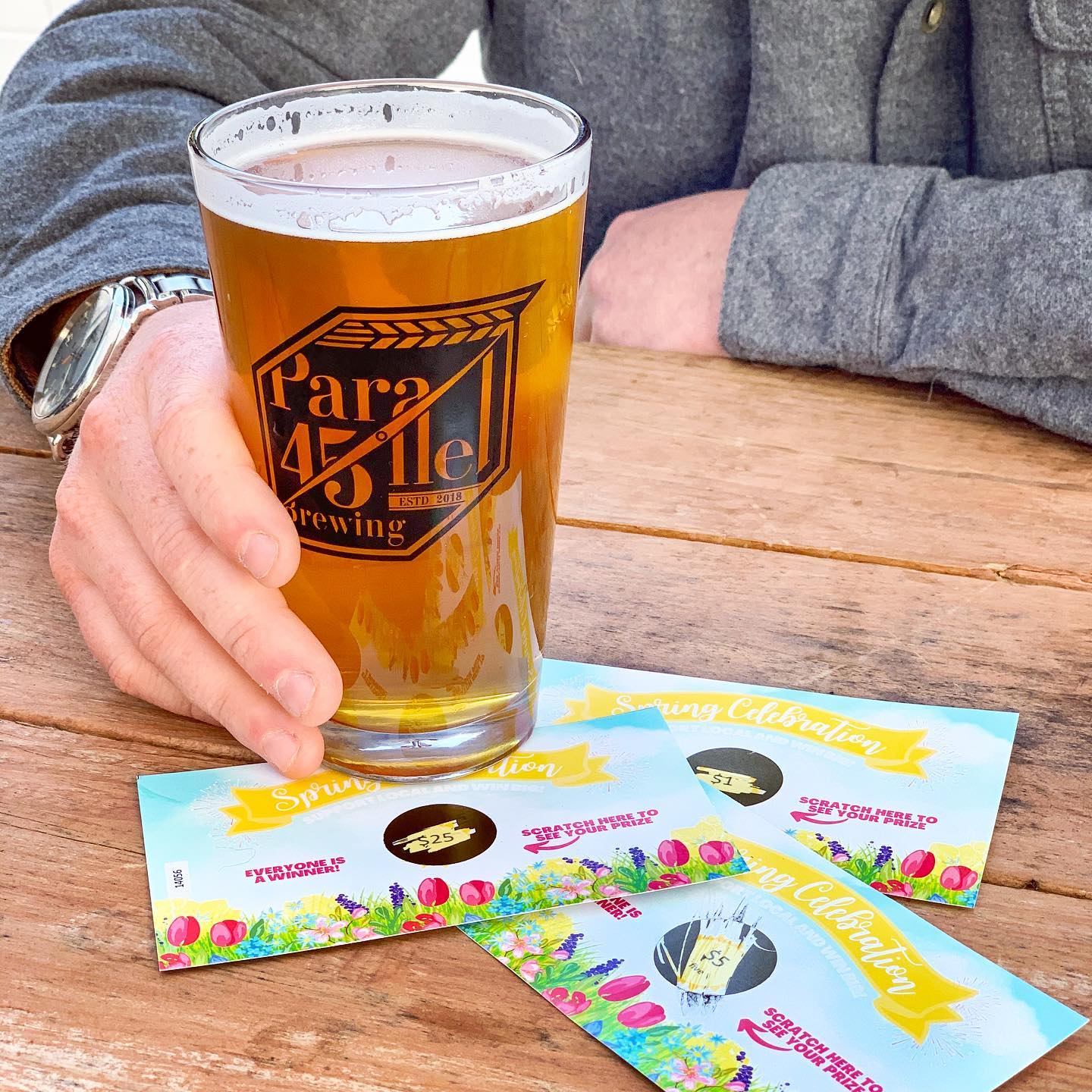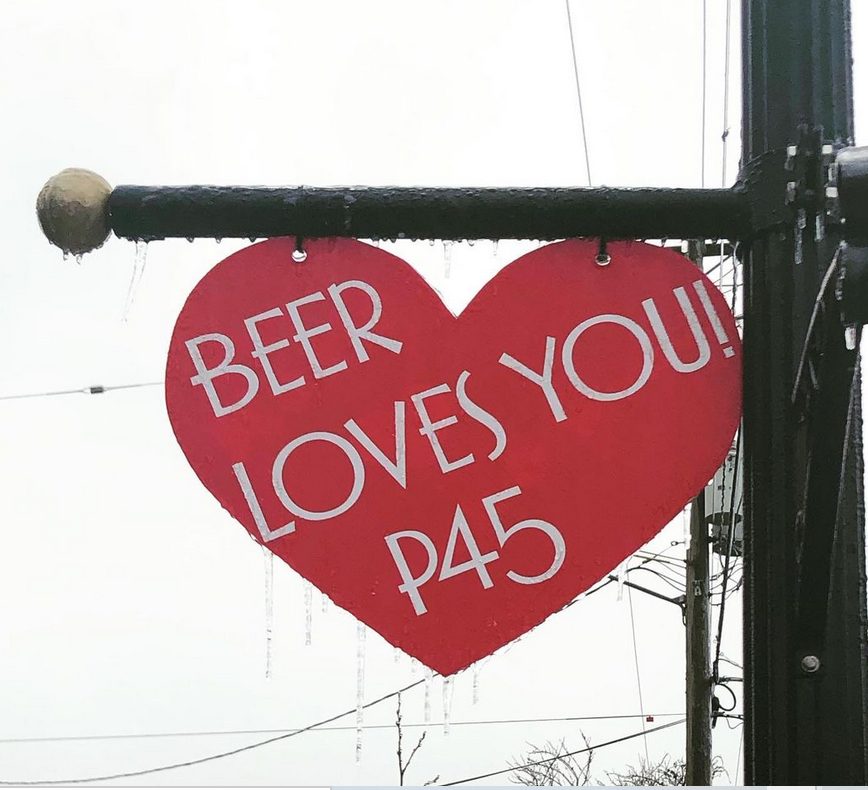 Fully embraced by the community for their fantastic beer, relaxed pub and their collaborative, creative nature.
Covid has had a big impact to our business, just like pretty much every business in the service industry.  Heck, we have never been able to have a customer sit at our bar.  It forced us to utilize our outside seating during the wintertime, and we are planning to expand outside seating.  We are also looking to create more permanent outdoor coverage to our tables and add permanent heaters to the patio to facilitate year-round outside seating post-Covid.
RB: We have a new double dry-hopped 10% ABV IPA based of our popular Social Distance IPA; it's called Social Double Distance.  We've recently had a good uptick in demand, so we're actually working to keep up with demand on our current beers.  But we will always keep experimenting and trying to be innovative with new beers.
RB: I have a lot of time by myself at the brewery.  Really, we just try and come up with names that fit the beer and make us laugh.  Most names have some kind of pop culture reference, but some might be a little inside joke to us.  I keep list of possible names that I add to when something comes along that I think is funny.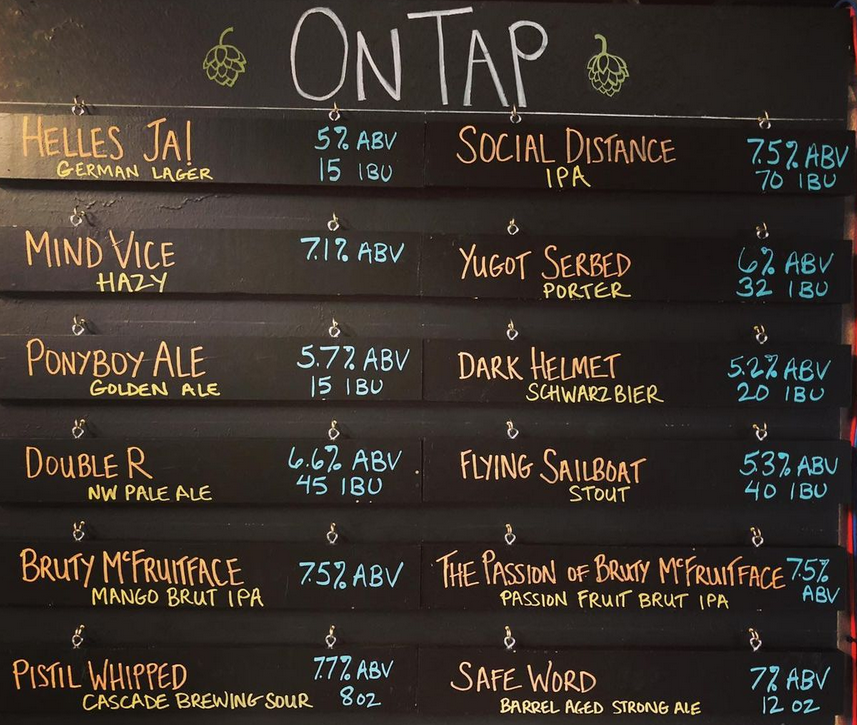 The P45 team serves up creativity not only in their brews, but also in their names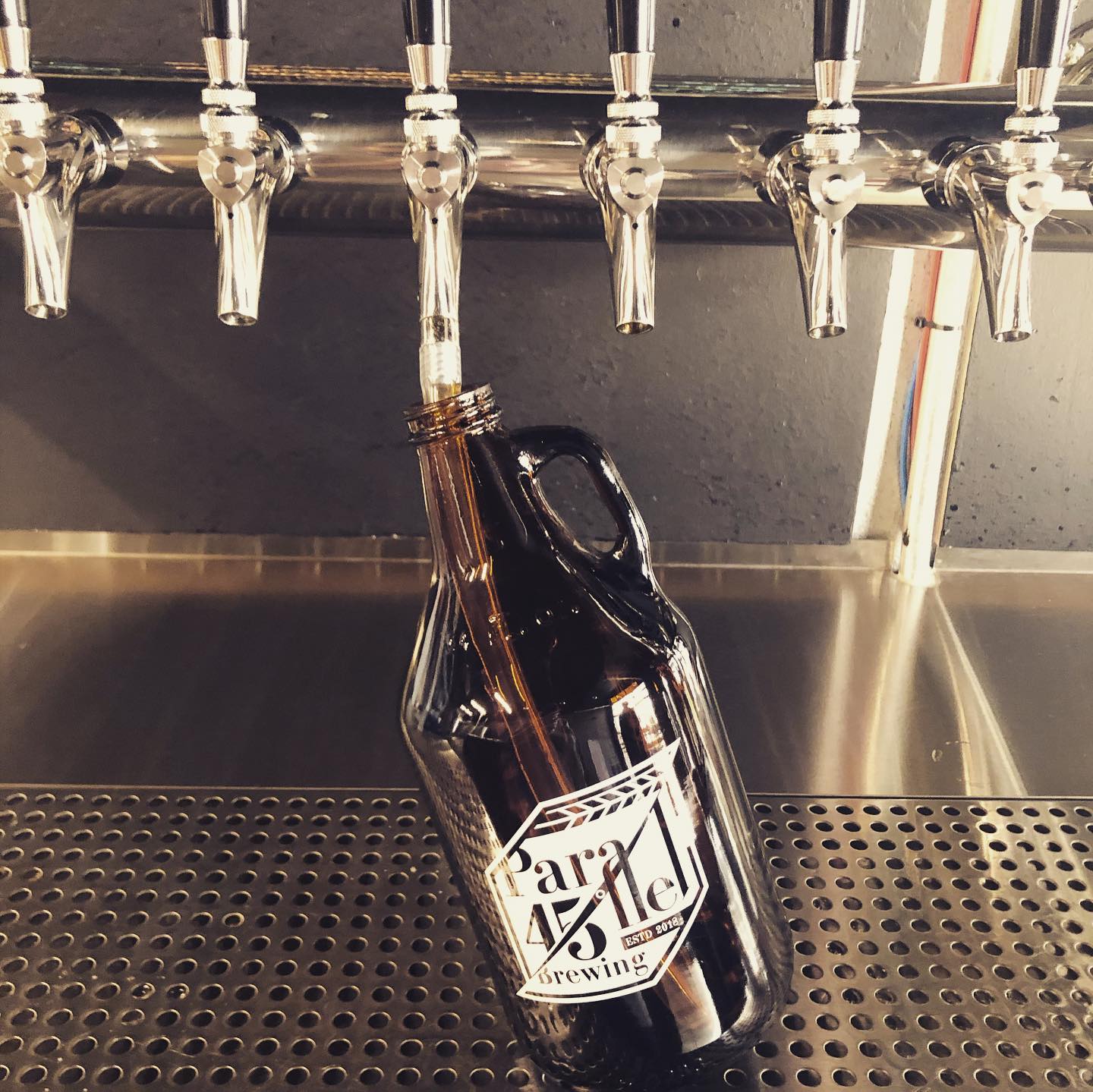 Growlers available at the brewery and featured in our "Experience Independence Package".
RB: I like creating a product that people enjoy.  Brewdays are obviously the best because we are making beer, but 80%+ of what we do is cleaning.  Tanks, kegs, equipment – everything needs to be clean to prevent infection from undesirable microorganisms.  I'd skip keg washing.  On our current system it can be tedious and takes up a lot of time.  And we have a lot of kegs to continually wash.
RB: There are a lot of different beer styles out there, so don't be afraid to get out of your comfort zone and try different beers.  I've had a lot customers say things like they "don't like dark beers", but once we get them to taste our Dark Helmet Schwarzbier (dark German lager), they love it.  You might surprise yourself and find a beer that you would have never imagined liking.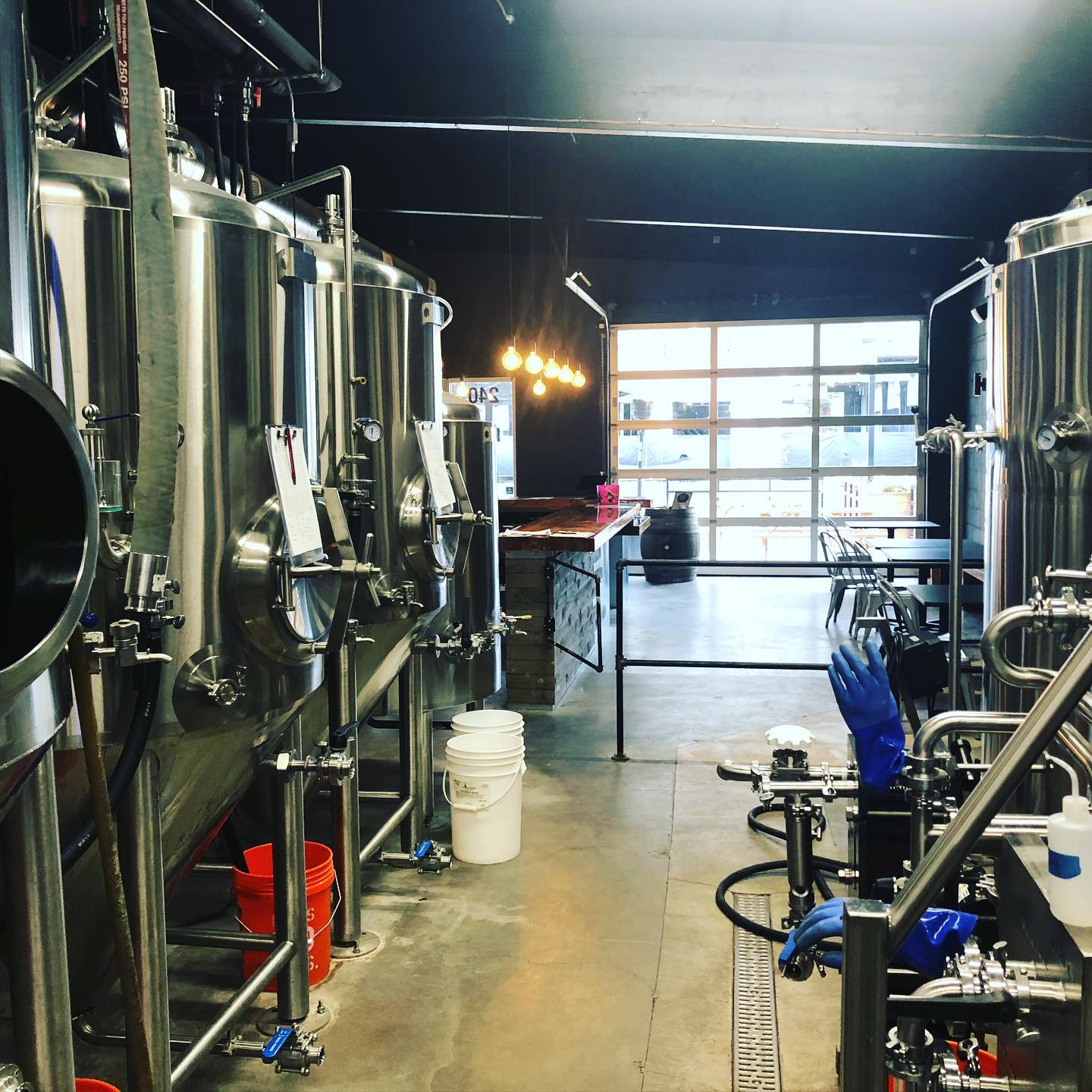 Where the brew magic happens….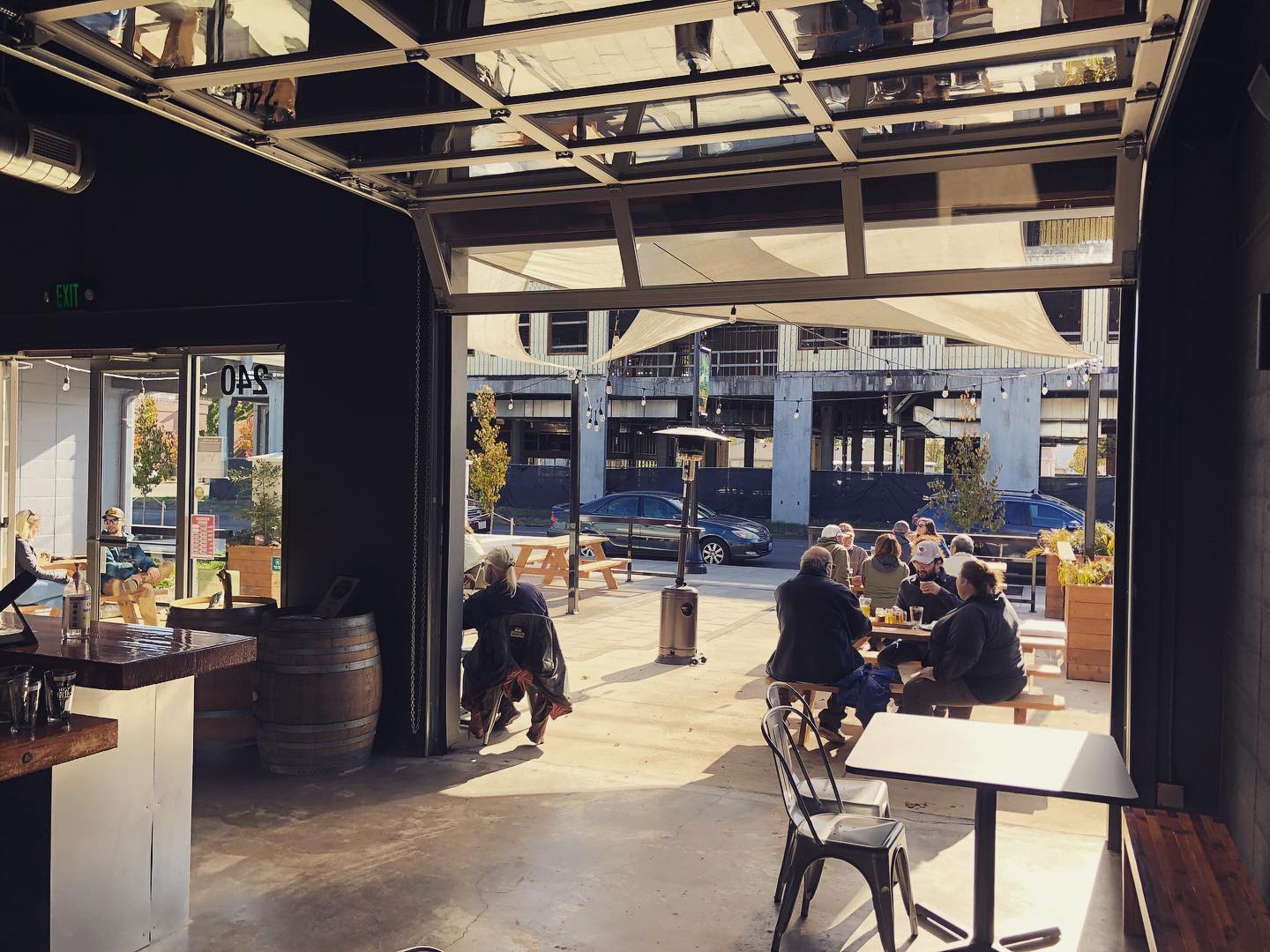 Onsite at Parallel 45, great indoor/outdoor vibes!
RB: We still are a major hop growing region and as such, super hoppy big IPA's are king.  NW IPAs are big hop bombs and are our best sellers.  We also like to get fresh hops straight from local farms during the harvest season and do fresh hopped beers.  We can get hops from vine to in beer within a couple hours, which is pretty crazy.
RB: Maybe savory type flavors?  I just don't think they would work well in beers.  Umami in beer is usually a sign of beer that's sat on dead yeast too long, so I would immediately associate any savoriness with that.  Our flavors are pretty much from trial and error.  We will smell various hops and notes their profiles and just kind of figure what goes well together.  I spent 15 years as a Food Scientist in Product Development, so I have a pretty good background in understanding how to balance flavor profiles and different flavor combinations.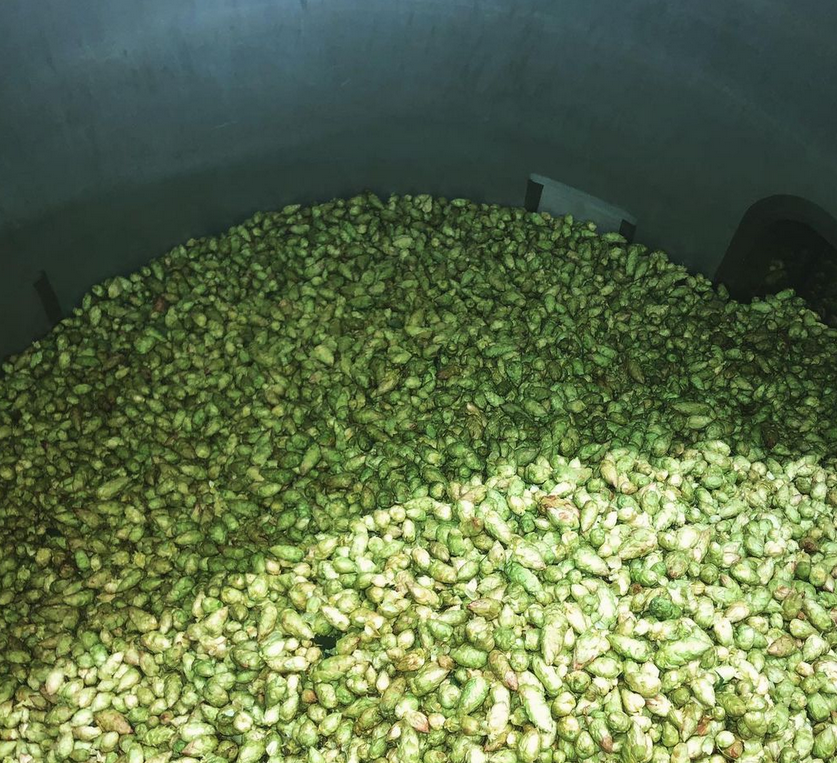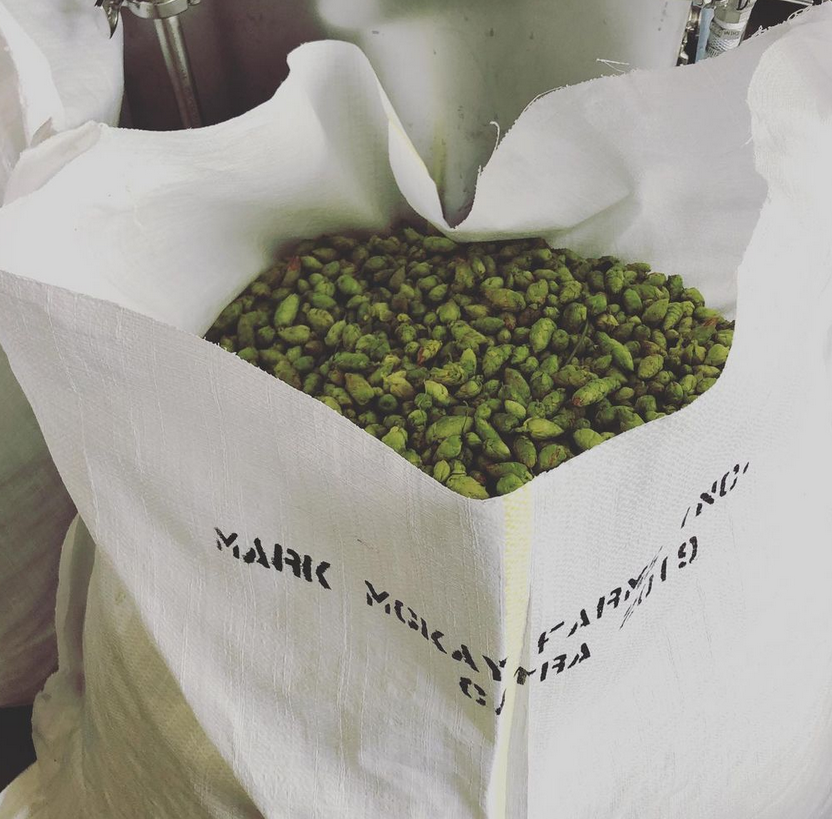 No shortage of local hop farms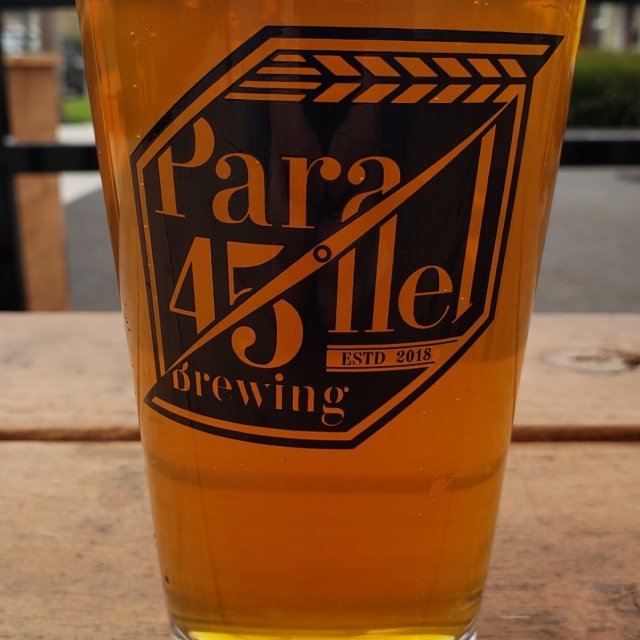 We love our IPAs or "hop bombs"!
RB: People started using yeast to create drink (beer) and bread, albeit unknowingly, long before we domesticated animals.  So technically, yeast is our oldest known pet.
RB: I don't know if I'd call myself a Brewmaster.  In my early days in the brewing industry, it seemed like the Brewmaster sat in an office, not the brewhouse, and that just ain't me.  I enjoy being in the brewery and getting my hands dirty making beer.  I like the creative part of brewing and I think working directly with the ingredients and equipment are the best way to do that.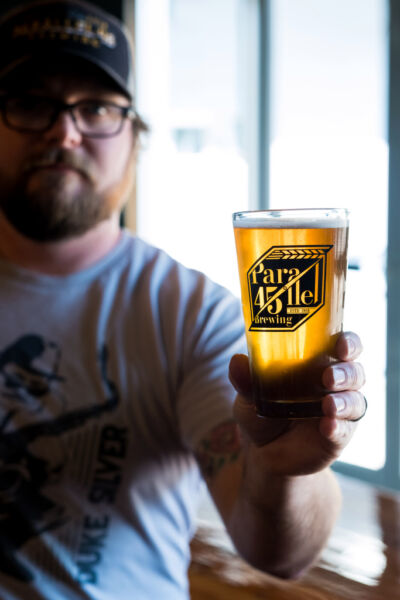 Ryan Booth, proudly offers one of Parallel 45's brews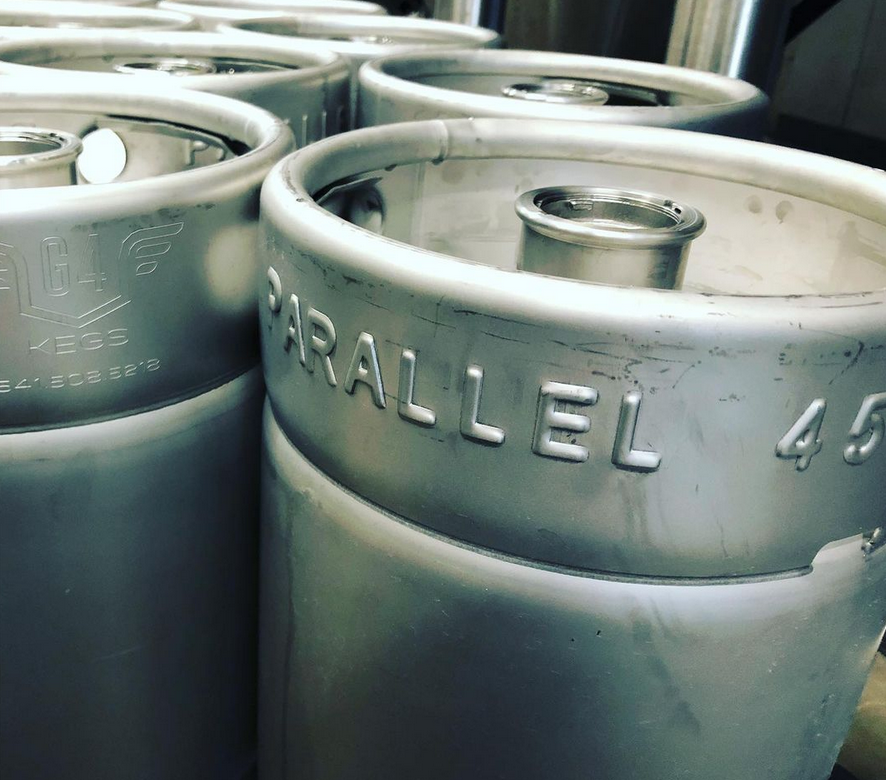 Some of the best artisanal kegs in town!