There's something magical about the Willamette River around Independence: Breezy winds dance through wetland forests, waterfowl dive for dinner in the river's shimmering waters, and wide-open parks and meadows offer occasional views of the wider Willamette Valley.
Tips for Exploring Oregon's Outdoors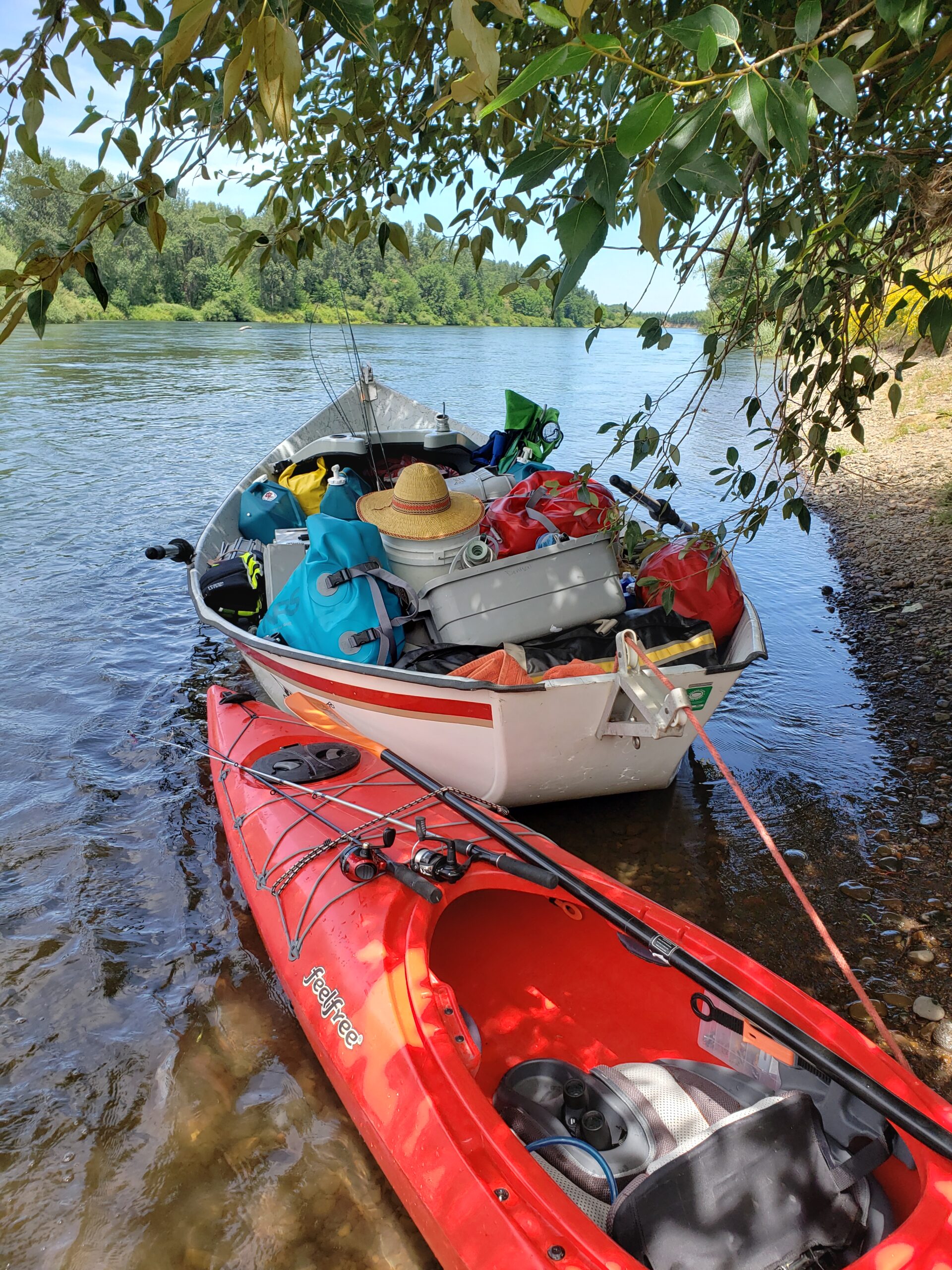 Before You Float the Willamette River
You'll want to prepare before hitting the water. Here are a few tips for making the most of your outing:
Fuel up at a local eatery: Need a bit more energy? Enjoy a last-minute power-up with a sack lunch from Ovenbird Bakery; the downtown café bakes its bread fresh daily and offers sourdough, wheat, baguettes, focaccia, and hard rolls—alongside a selection of sandwiches, pastries, cakes, and gluten-free baked goods.
Bring a personal floatation device: The stretch of Willamette River outside Independence is generally quiet—but that doesn't mean spills can't occur. Protect yourself by wearing a properly fitting life jacket whenever you're on (or near) the water; children 12 and younger are required to wear a Coast Guard-approved life jacket whenever they're on the water, and life jackets are required for all teens and adults.
Have a Shuttle in Mind: You'll put in a few miles south of Independence, so try to have a second vehicle to act as a shuttle when floating with friends. Leave one vehicle in Independence, and drive the other to your put-in spot—which you can retrieve afterward.
Floating the Willamette River
Once you're ready and all geared up, here's how to make the most of your time on the Willamette River.
Put in at Buena Vista Park: Some 15 minutes south of Independence sits Buena Vista Park—home to picnic tables, a few shady trees, a small parking area, and a dock where you can put into the water. Your float begins here.
Float the Willamette Water Trail: From the park, you'll head north along a portion of the 187-mile Willamette Water Trail. If that's tough to visualize, think of it as a hiking trail—only one you paddle in a kayak, canoe or stand-up paddleboard, rather than hike. The trail comprises a few stems of the Willamette River, as well as the river's vaunted mainstem as it heads northward through meadows, forests, communities, parks, and farms. Most paddlers and floaters do day trips along the river, but more than 50 campsites—most inaccessible to motor vehicles—line the Willamette River's forested banks for paddlers who'd like to enjoy multi-day outings.
Watch for Wildlife: This particular stretch of the Willamette River passes the Ankeny National Wildlife Refuge, a converted dairy farm that's now home to prairies, riparian forests, and other habitats that support the more than 200 species of bird that have been spotted at Ankeny. Watch for osprey, herons, and other species relaxing along—or fishing in—the river.
End Your Float in Independence: A few miles north of Buena Vista Park, you'll end your float at Riverview Park in the heart of Independence—just one block from downtown. The park is home to a boat ramp, restrooms, and a campground for cyclists pedaling the Willamette Valley Scenic Bikeway and paddlers doing overnight outings along the Willamette Water Trail. Sites run $10 per night and include showers and Wi-Fi.
Following Your Float on the Willamette River
Just because you're out of the water and all dried off doesn't mean the fun has to end. Here are a few fun ideas for enjoying Independence following your float.
Grab dinner and/or drinks at Brew Coffee and Taphouse or The Tap Station: Independence is lucky to have a few fun spots for grabbing a post-float meal or drinks. Brew Coffee and Taphouse, with a back patio that fills up fast on warm summer days, offers a mix of coffee drinks, cocktails, craft beers, and a light food menu that includes grilled sandwiches, wraps, filling dinner salads, and hearty mac-and-cheese plates. The Tap Station, meanwhile, is housed in a converted gas station and boasts a selection of 16 rotating taps, a dog-friendly patio, and three big-screen TVs for catching the big game.
See what's new at the River's Edge Summer Series: Time your trip right, and you might enjoy some post-float entertainment as you take out of the river. Throughout the summer, the River's Edge Summer Series presents outdoor movies on Thursday nights (starting at dusk) and concerts on Friday nights—all for free. Learn more about the events, and plan your post-float festivities today.