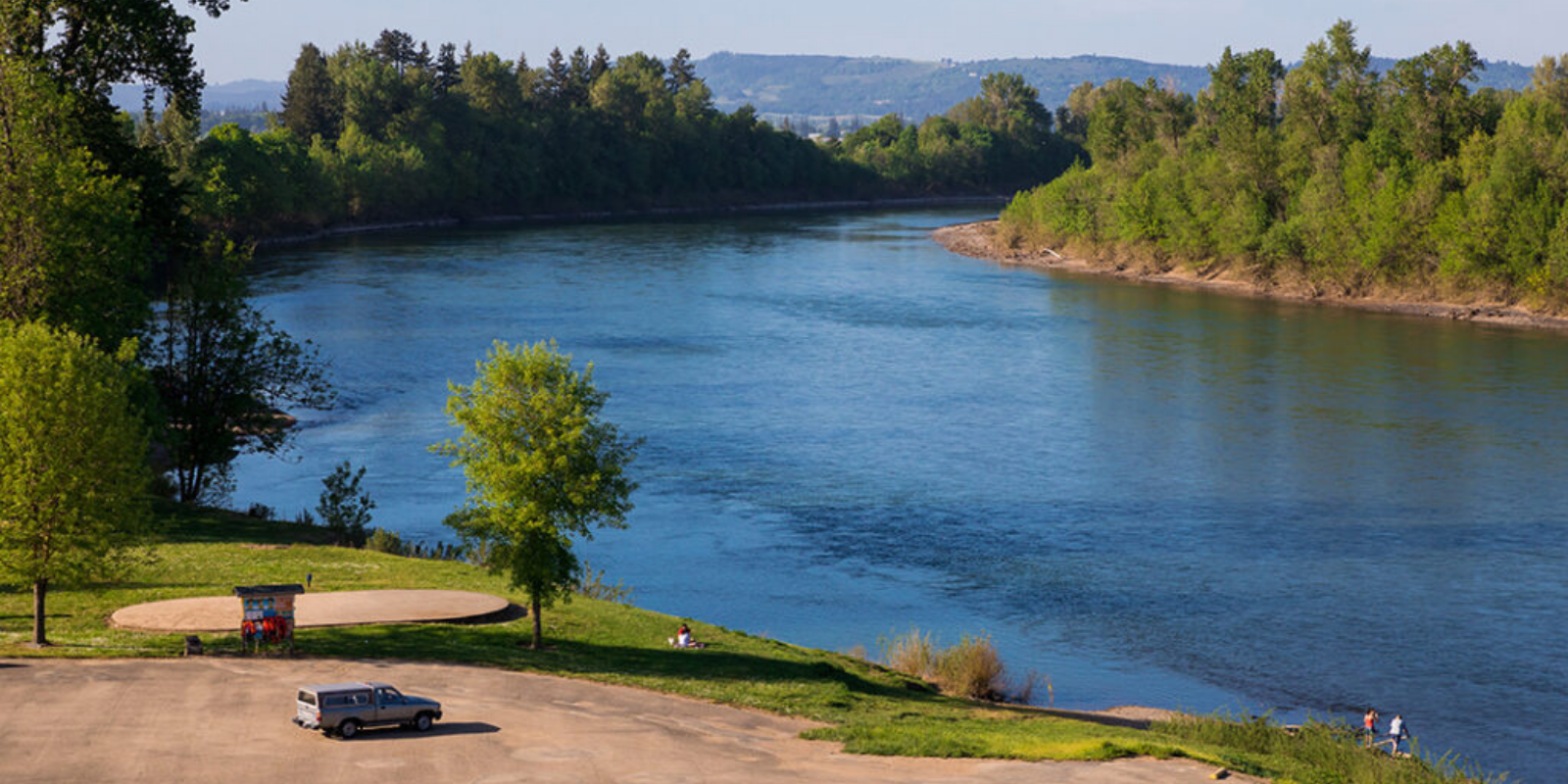 There is no denying the heart of Independence can be found down by the river. The gentle pounding current pulls you in as it trickles up onto the shore and flows back over soft stones. Almost like it's waving at you to come-on in. The depth of the Willamette River can only be out measured by the depth of options that await you there. So, what are you waiting for? Let's go to the river.
Tips for river adventures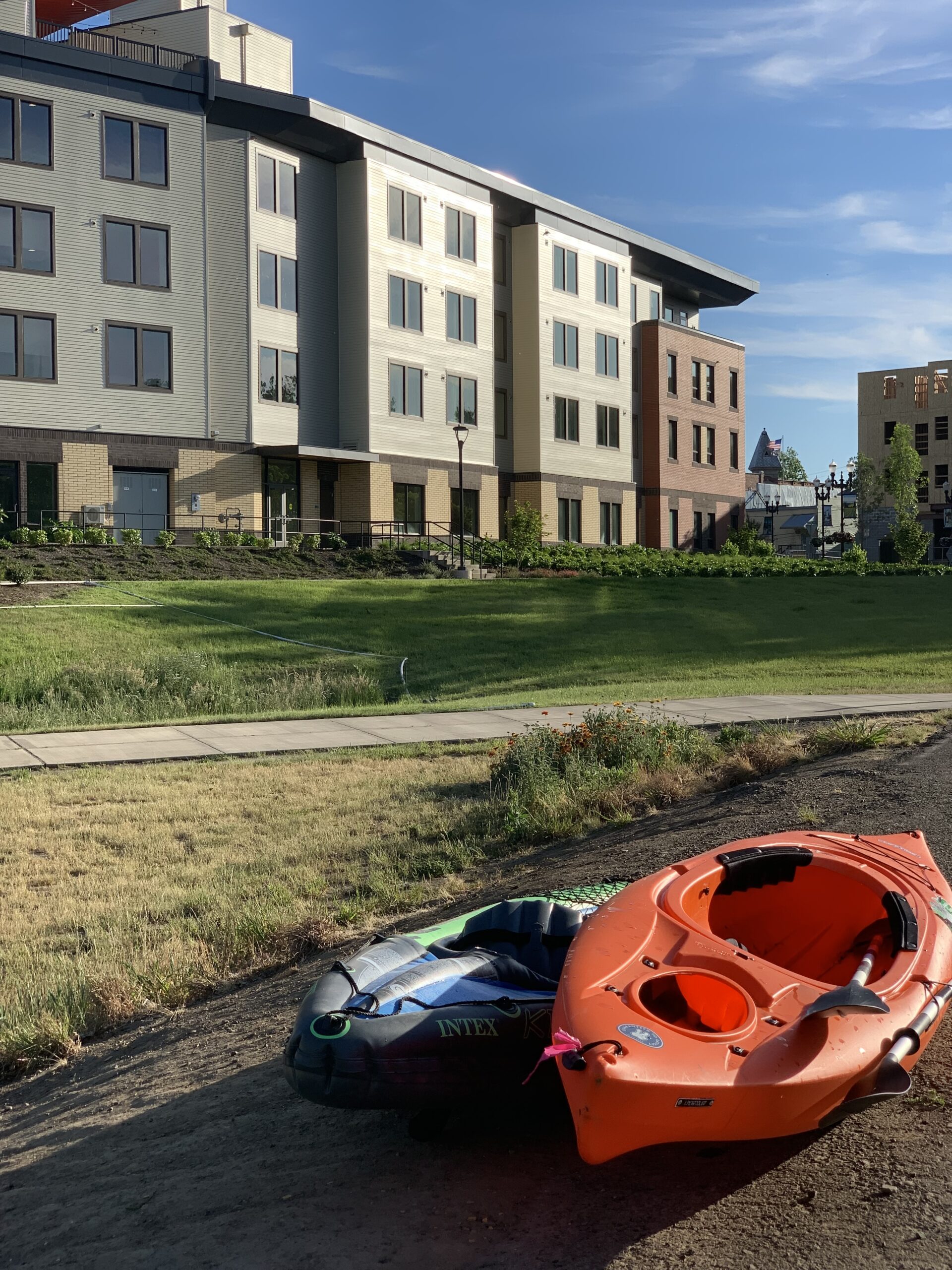 But, why the Willamette River?
Look, we know Oregon boasts many gorgeous rivers which makes the task of choosing one difficult. Ease your decision by exploring any of the 187 miles of the Willamette Water Trail. Boat, float, wade, and row along the sparkling water trail. Your adventure can be as long or as short as you'd like thanks to multiple entry points. Planning an ultimate multi-day journey? Take advantage of Independence's Bicycle/Boater Campground in Riverview Park or Independence Hotel's On the Water special package.
Keep it local by dropping in at Buena Vista Park and taking out in Riverview Park. During your 10 miles, you'll pass by the Ankeny National Wildlife Refuge. You'll know when you hear the ribbits from the tiny Pacific chorus frogs, see black-tail deer stopping for a sip of the river's water, and see the hundreds of different birds providing you songs for a great river day playlist. Satisfy your need for a multi-river adventure by dropping in at Bryant Park. Along the 24 miles towards Riverview Park, you'll experience the merge of the Luckiamute and Santiam Rivers. Whatever course chosen; you will not be disappointed.
The Willamette River is perfect to observe from a lovely riverside picnic in Riverview Park. Find the perfect skipping rock, celebrate when an angler catches a fish, or catch up with a good book or with friends and family. The options are endless and all great.
Simply wade in the water, take the boat out, pump-up those floats, or drop in your personal raft. It does not matter the vessel because the Willamette River is for everyone.
Okay, what do I need?
So, we have established the Willamette River has everything you could possibly want for a day of river fun. Now, let's talk about some important things you'll need.
For boaters, floaters, and rowers you'll need to think safety first. That means to Take Care Out There and plan ahead. Before you set out on your adventure check conditions, plan your route(s), and pack properly. That includes a life jacket or a personal flotation device, sunscreen, low visibility light, sound device, and a plan for trash disposable. The Willamette Riverkeepers help keep our river clean and healthy. Do the same by leaving no trace of you behind.
If you plan on rocking a paddle craft 10ft or longer, you need a Waterway Access Permit. The funds will go towards providing waterway access areas and preventing aquatic invasive species and it will keep you from getting a ticket.
Depending on your choice of how to enjoy the river, you may need a kayak, canoe, stand-up paddle board, or floating tube. These can all be purchased locally or commercially.
And, what about after?
Whether you were paddling hard or floating down the lazy river, you need to refuel and relax. Once you take out at Riverview Park or finish your site-seeing, make your way up to Downtown Independence for a refreshing drink, filling meal, or for a good excuse to get an ice cream cone. Check out these Snack Stops and Sweet Spots, and other Eat & Drink options.
So, what are you waiting for? Let's go to the river.