A Backyard BBQ on a Community Scale
Independence Day in Independence, Oregon – it's kind of a big deal.  Since 1902 Independence Days (formerly known as Western Days), has been a hometown tradition for locals.  It's a 4th of July party like no other, a special event planned for the community, by the community.
We know the day well. The faint smell of smoke, barbecues, and sunscreen accompanied by the sounds of music, laughter, and fireworks surround the day. Every year we look forward to this holiday as sort of a kick-off to the fun summer memories ahead. Yet, Independence Day in Independence, Oregon is a whole other story – one you're about to be a part of.
Families from all over Oregon and beyond come to Independence expecting an amazing show – and they sure get one. Independence Days are so popular that typically 20,000 people gather in downtown Independence to dance to live music, eat tons of elephant ears, and celebrate the patriotic day. An absolutely awe-inspiring display of fireworks light up the sky over the Willamette River. Crowds "ooo" and "awe" as the fiery colors burst above them.
Independence loves Independence Day – and it shows. Event goers will be welcomed with upbeat live entertainment, wholesome family activities, vendors, and a diverse selection of food trucks and downtown restaurants that have ALL your favorites.  A popular go to is Pinky's where people stack up plates filled with elephant ears.
The 4th begins with chairs lining the streets days before in preparation of the Independence Day Parade. Floats and cars decked out in red, white, and blue stroll down the road from Western Oregon University to Independence City Hall starting at 12PM. Make sure to get a comfortable spot to watch – this may be a classic small town parade, but it's a big one!  Not content with just one fireworks show, the festivities include a second fireworks show affectionately dubbed "Hometown Night" because of the crowd of Independence residents it draws.
There is no finer place for families to spend this special summer holiday together than right here, at the Independence Days Hometown Celebration!  Want to see what's on tap for this year?  Go to independencedays.org to find out.
See you soon.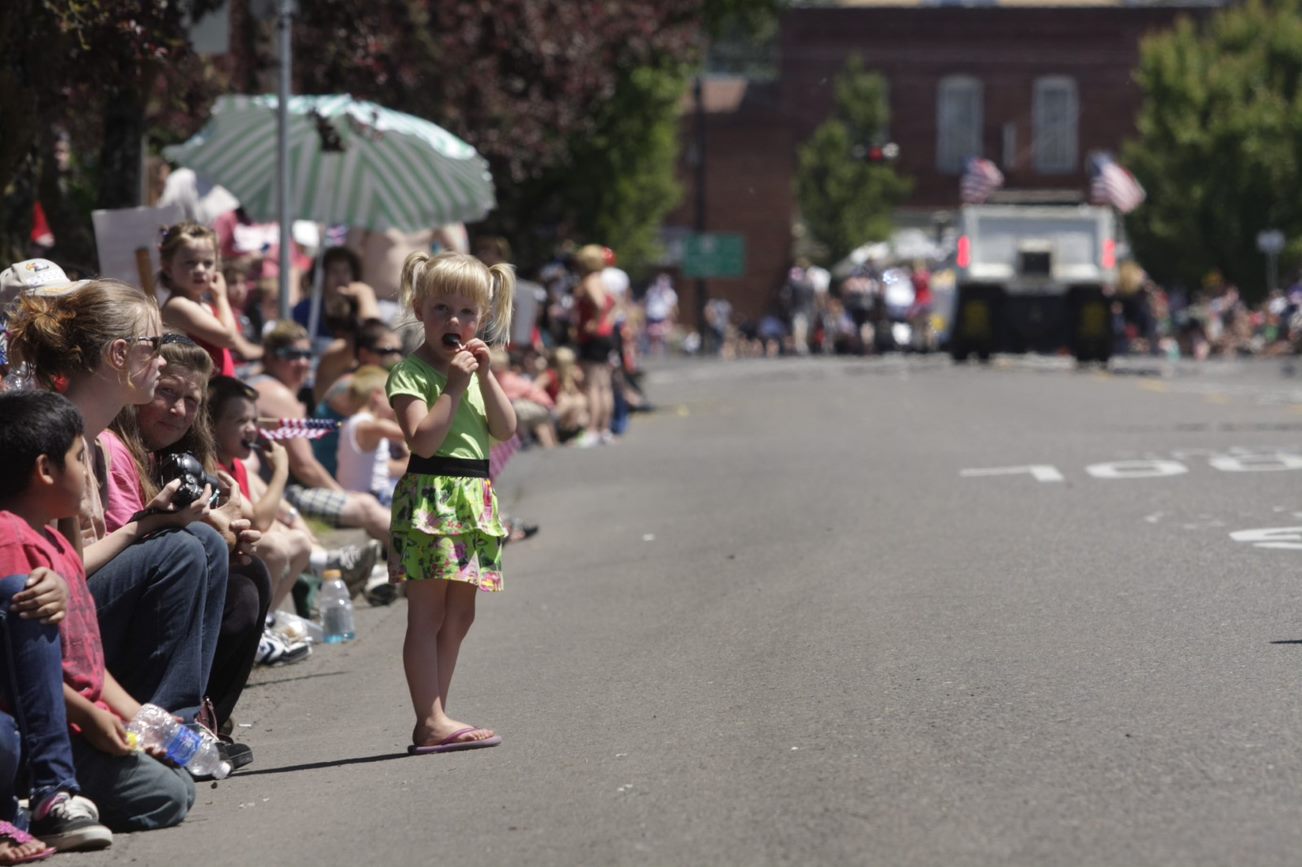 Riverview Park isn't the only place to celebrate. Businesses all over Independence get in the star-spangled spirit leading up to Independence Days. Jubilee pulls our the red, white, and blue frosting and sprinkles. They even have prepared some champagne Jello shots and kid-friendly Jello shots too.  Independent Ice Cream celebrates National Ice Cream Month, and Chase Bar and Grill even has a dunk tank! Food and non-alcoholic drinks are allowed in the park so pack those coolers filled with goodies from these Independent restaurants. If you don't want to go into the park the Tap Station has table rentals (with drinks) and Independence Hotel has (quite literally) a front row view of the fireworks. These businesses and more are ready to party with you so be sure to check them out!