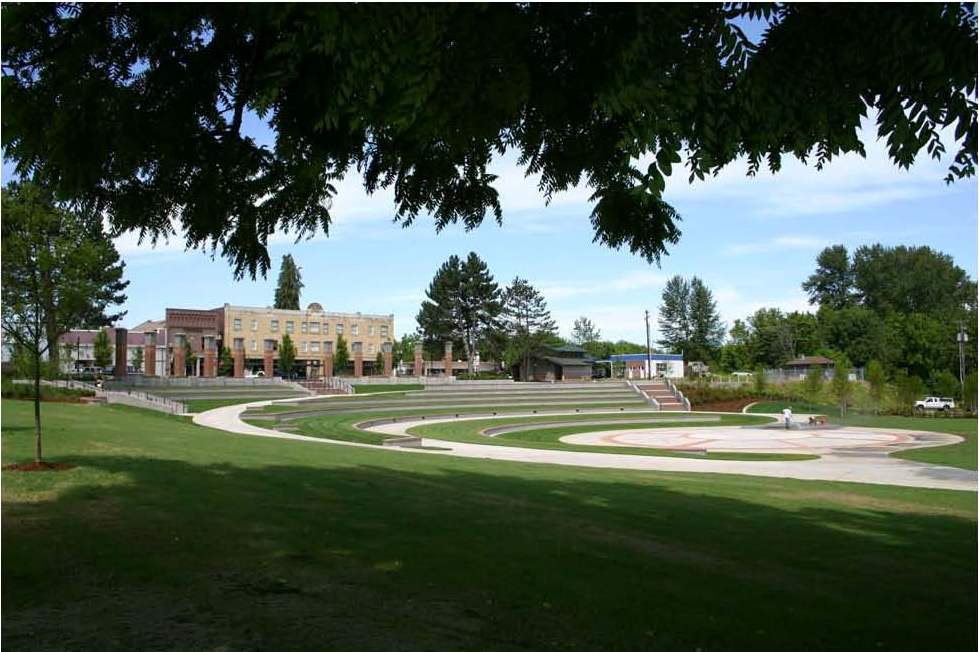 A lot of stuff happens in a living room.  People celebrate birthdays, engagements, graduations and parties for the sake of having fun.  Living rooms see family reunions, drinks between old friends, excited conversations between new friends, the happy chaos of children at play, and the respectful hush of a wake.  Ordinary things happen in living rooms, like eating, watching tv, reading, and working on homework.  It's where many people spend most of their time at home.
Independence has a living room.  It's called the Riverview Park Amphitheater.  Like most living rooms, it's located at the heart of things in downtown Independence.  A lot of things happen at the amphitheater.  In just the last year, the amphitheater has helped celebrate weddings, ribbon cuttings, a high school graduation, and hosted a funeral to mourn the passing of a good friend.  Independence's living room is a little bigger than most people's and it hosts bigger parties.  Friday nights in the summer draw a couple thousand people to groove to the sound of the Northwest's best bands, and the 4th of July Celebration is not to be missed.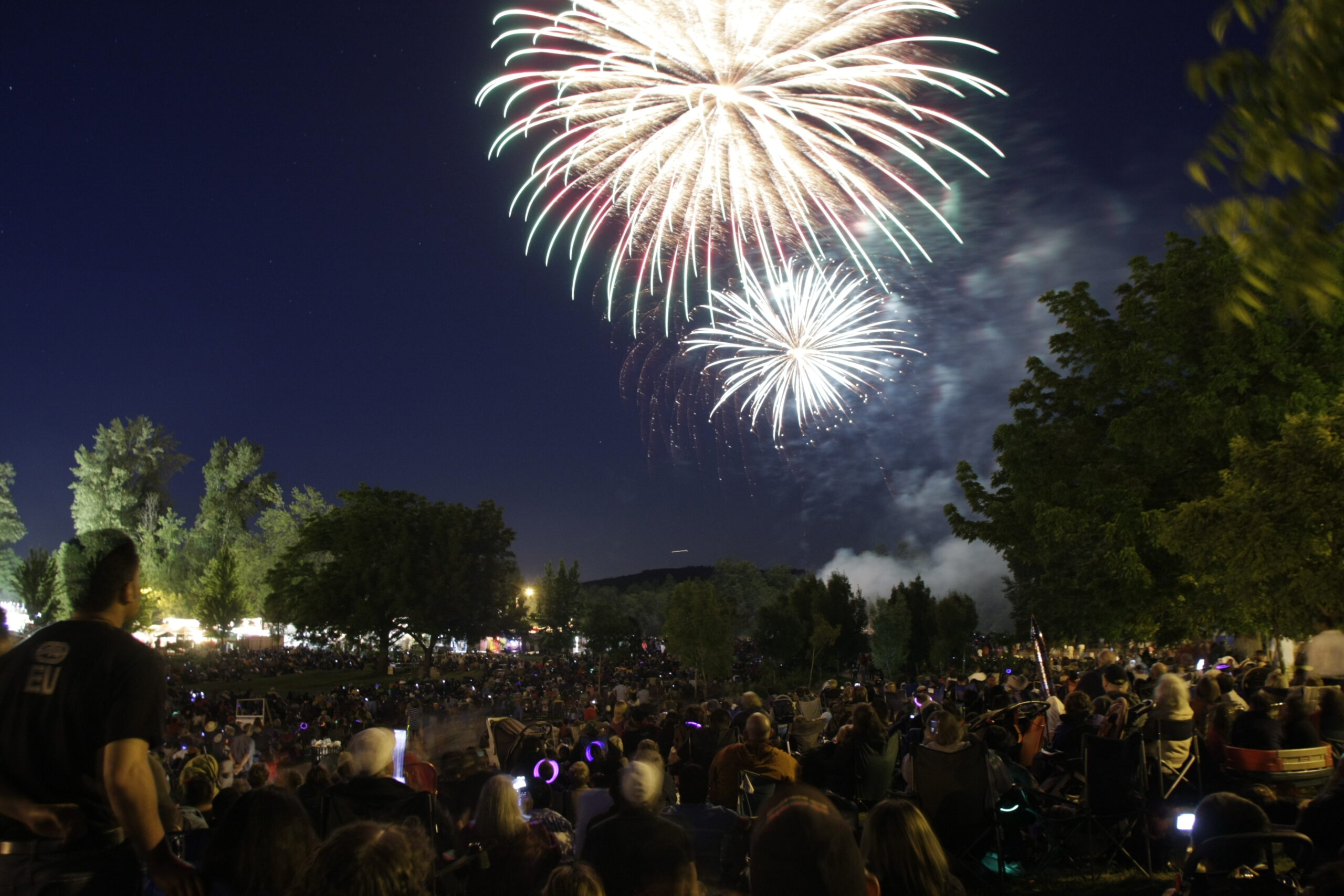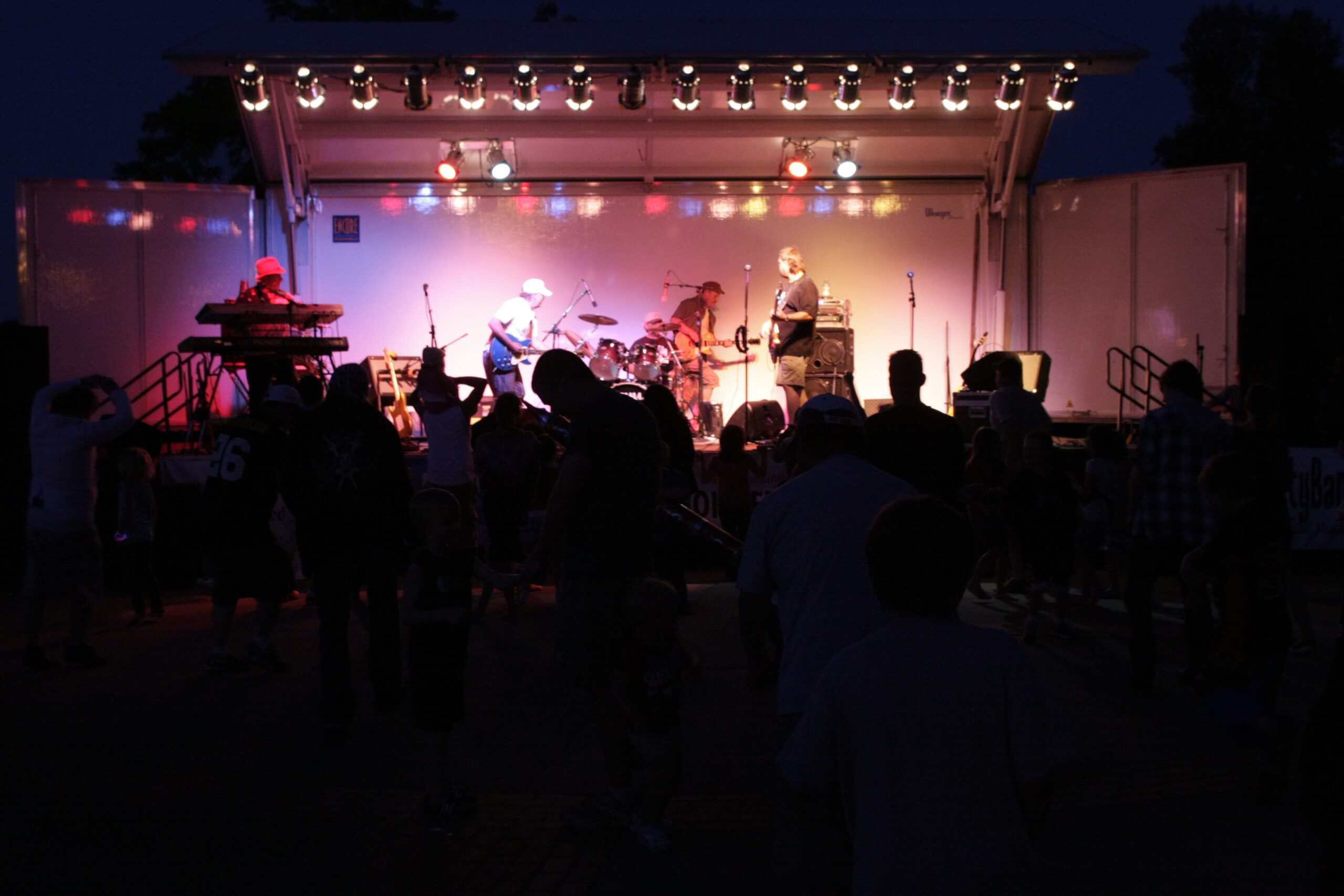 On the weekends, you'll see everything from a hop festival, to political rallies, and even a doggie Olympics.  Car shows, farmer's markets, rides and runs keep things hopping at the park.  Paddlers put in and take out, floating parts of the Willamette River Water Trail.  Friends stay the night at the Independence Biker Boater Campground, many traveling the Willamette Valley Scenic Bikeway or the TransAmerica bicycle route, which crosses the United States.  Like a living room, the park is a hub for the City's riverfront trail system, where you'll bump into local and visitors alike.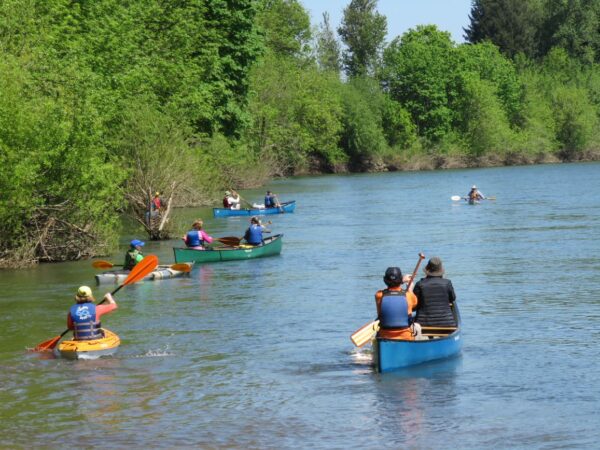 But at the end of the day, the amphitheater is a place where people come to be together and relax with friends.  Families and friends meet up at the amphitheater for picnics, students read textbooks in the shade and on most days, the air is filled with the sound of children playing in the playground or racing around the amphitheater's grassy terraces.  Thursday nights during the summer are movie nights at the amphitheater.  We only get one channel, but it's always playing something everyone can enjoy.
Independence is a tight knit community much like a family, and as a family spends a lot of time in its living room, the people of Independence spend a lot of time in and around the amphitheater.  It's one of the things that make Independence great.  It's one of the things that make Independence home.